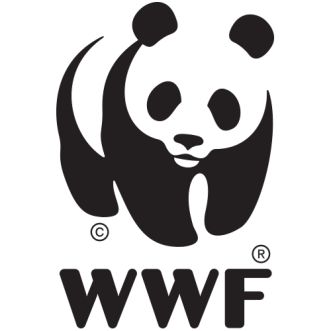 Opdrachtgever: Wereld Natuur Fonds
Wereld Natuur Fonds
Advisor for the Central Africa Landscape program
Geplaatst op 15 september 2023
Zeist
Overig
40 uur
Starting from 3.967,04 EUR gross
Reageren voor 30 september 2023
Do you want to work together with inspired colleagues to create a world in which nature and people thrive? And help build a 'nature positive' impact in biodiverse priority landscapes around the world by mobilising people to act? That is what you will do when you work at WWF-Netherlands (WWF-NL).
WWF-NL is a professional and dynamic organization with an informal working culture based in Zeist, the Netherlands. The working language is English.
The organisation consists of four departments: Conservation, Engagement, Organization & Talent Development and Finance & Operations. In this light WWF-NL is looking for an Advisor for the Central Africa Landscape program (40 hours).
The Advisor is part of the International Landscape Team of WWF-NL and will report to its Lead. We aim to fill this position as soon as possible.
The overall responsibilities of the Advisor for the Central Africa program are to:
Represent WWF-NL's integrated interests in landscape coordination and governance structures;
Contribute, based on WWF-NL's strategy, to the development of an overall landscape strategy with clear goals and priorities for potential investment;
Develop a clear understanding as well as a clear vision of WWF-NL's potential priority contributions/investments into the landscape strategy with clear targets of impact;
Develop and maintain an investment plan to give effect to WWF-NL's priority contributions/investments;
Ongoing assessment of organisational capacity to deliver on strategic and investments and advise on Organisational Development (OD) investments;
Convening agile and integrated teams within WWF-NL to co-ordinate the delivery of WWF-NL's contribution towards the landscape strategies;
Work with WWF Network partners (e.g. WWF-Cameroon, WWF-Gabon and WWF-Republic of Congo) to get to a coordinated support of the Central Africa landscape programs;
Manage the project and program contractual cycles with implementing offices, tracking (technical and financial) progress and ensuring early notification of any implementation challenges. The following projects are included in the portfolio of this position:
> TRIDOM Cameroon (Jengi)
> TRIDOM Gabon (Minkebe)
> Gabon Southern Conservation Programme
> Espace TRIDOM Interzone Congo (ETIC)
> TRIDOM Congo East (Ntokou Pikunda)
> Wildlife Trade Programme Central Africa
> Green Commodity Landscape Programme
> TRIDOM Coordination
> TRIDOM Inclusive Conservation
> Senior Climate Finance Expert
> Senior Expert – Cocoa;
Ensure that the highest Environmental & Social Safeguards (ESS) are being applied to our investments in these landscapes and flag risks if these arise;
Maintain Landscape Impact Dashboards: Help define data needs, collate data collection from landscapes and update landscape dashboards.
For Central Africa this entails specifically to:
Convening expertise & support within WWF-NL to advance the delivery of WWF-NL's contribution towards the landscapes strategies;
Working with WWF Network partners (e.g. WWF-Cameroon, WWF-Gabon and WWF-Republic of Congo) to get to a coordinated support to the Central Africa landscape programs;
Signaling funding opportunities and supporting proposal development for Central Africa
Taking an active role in WWF-NL's thematic working groups to advance specific thematic subjects in Central Africa;
Showcasing the work in Central Africa internally, and externally as spokesperson when opportunities arise;
Engaging, where relevant, with external stakeholders in The Netherlands to advance WWF's conservation agenda in Central Africa.
Required qualifications
For this position we are looking for a colleague with:
a background in the field of environmental management and/or environmental sciences;
at least 5 years experience in nature conservation, preferably in tropical forest conservation related topics;
proven experience to develop and execute complex integrated programmes aimed at delivering conservation impact;
understanding of- and experience with working with institutional funding organisations.
Required skills and competencies
We are looking for a candidate who has the following skills and drive:
Driven by facilitating the achievement of conservation results: a keen interest & affinity with nature & conservation with a keen eye for the role of local communities in tropical forest conservation;
Work experience in Central Africa would be an advantage;
Excellent inter-personal skills with proven ability to work in multi-cultural contexts;
A constructive listening-first attitude and a desire to advance joint work and transfer of skills
Open-minded and an eye for out-of-the-box opportunities and innovations in the field of conservation;
Systematic & organized with an ability to work against deadlines, remain flexible and managinge multiple responsibilities at the same time;
Excellent English communication skills, both written and verbal; proven ability to report in writing on progress in a complex context, in a clear and concise manner;
Command of additional languages such as Dutch and French is highly desirable.
Core values
You recognize yourself in the core values of WWF-NL:
Courage
Integrity
Respect
Collaboration
What do we offer?
You will be able to work in a sustainable office surrounded by nature;
Fun colleagues and the chance to build up an international network;
Vegetarian lunches in our canteen and free after work drinks every other Thursday;
An employment contract of 40 hours. Initially, a fixed-term employment contract of one year with a one-month probation period will be offered;
Salaries that are in line with the standard in the Dutch not for profit sector; The gross monthly salary for this role starts at 3.967,04 EUR (based on a 40-hour contract), though may be more based on experience (please note that due to the salary we can offer, we may not be able to sponsor a knowledge migrant permit for people above the age of 30);
Staff receive a personal budget that is made up of 8% holiday allowance and 2,08% flexible budget, and receive 6 weeks of holiday per year (based on a 40-hour contract);
We stimulate flexible working arrangements, the use of public transport and bike for work related travel. Employees receive an NS Business Card for 2nd class travel to and from work;
We also have a hybrid working model, so staff can alternate working from home and from the office.
How to apply?
If you are interested in this position, please apply by 1 October 2023 EOD using the application form on our website.
Please note that in order to work for WWF-NL, you need a valid work permit.
If you have any questions about the application process, you can contact Babette Vanlancker (Recruiter) via bvanlancker@wwf.nl. Questions about this role can be directed to Charlotte Floore, Head of International Landscapes Team via cfloore@wwf.nl.
We actively strive for our employees to reflect society and the international character of our organization. We therefore especially encourage candidates with backgrounds that are normally underrepresented to apply.
We consider the safety and protection of our colleagues as important. The successful candidate is therefore required to complete an integrity statement and supply a Certificate of Good Conduct (Verklaring Omtrent Gedrag). We may also ask for references.